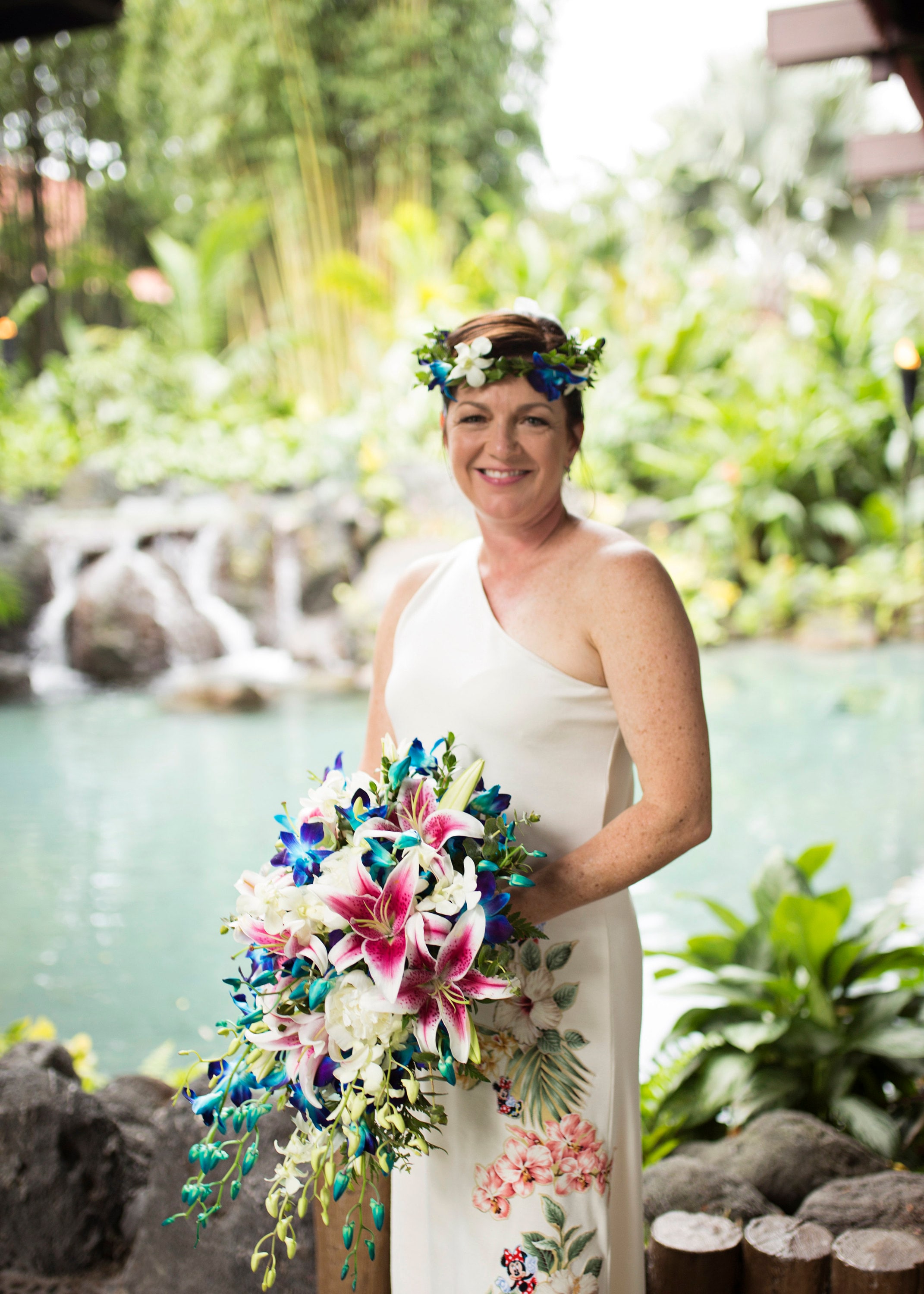 How did you and your husband meet and how did he propose?
Rich and I met on match.com, belive it or not - just as I was cancelling.
He proposed on New Year's Eve with the ring on a wine charm. Of course I didn't notice and it wasn't until I realized everyone was starting at me and my sister-in-law yelled "look at your glass!" that I started realizing what was happening ! I looked and he got down on his knee and proposed .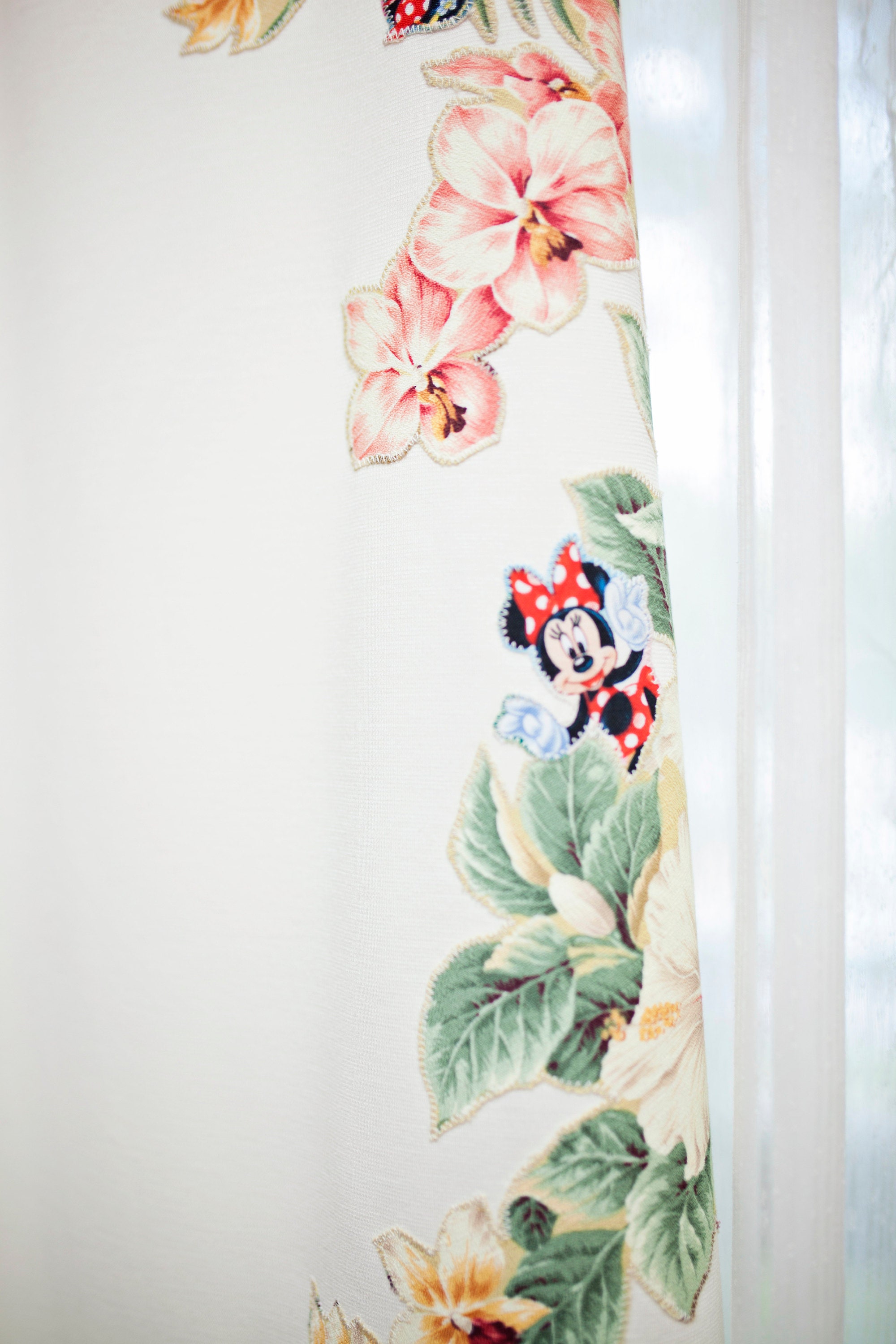 *We customized Kathy's wedding dress with appliqued minnie mouses to go with her disney themed wedding *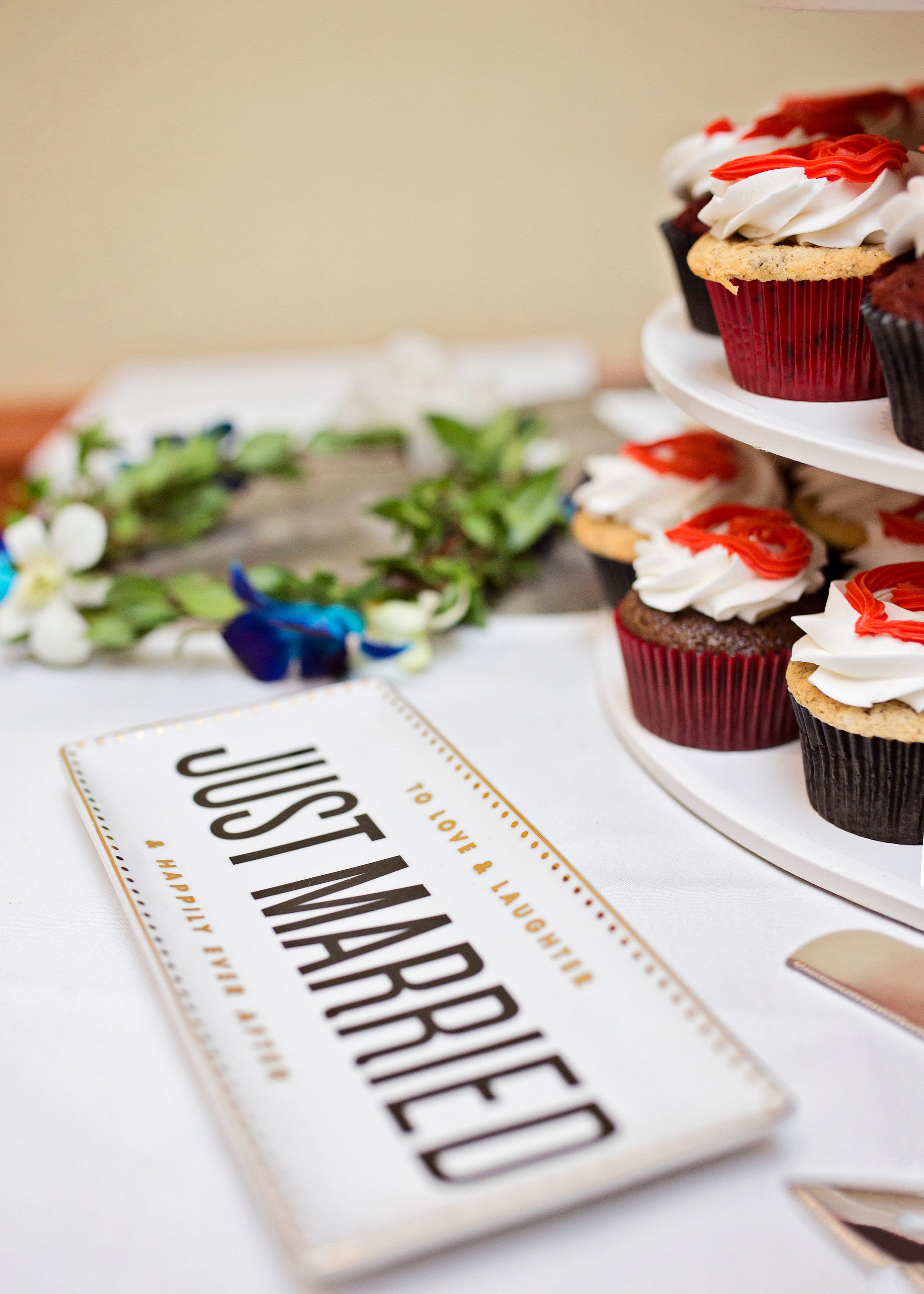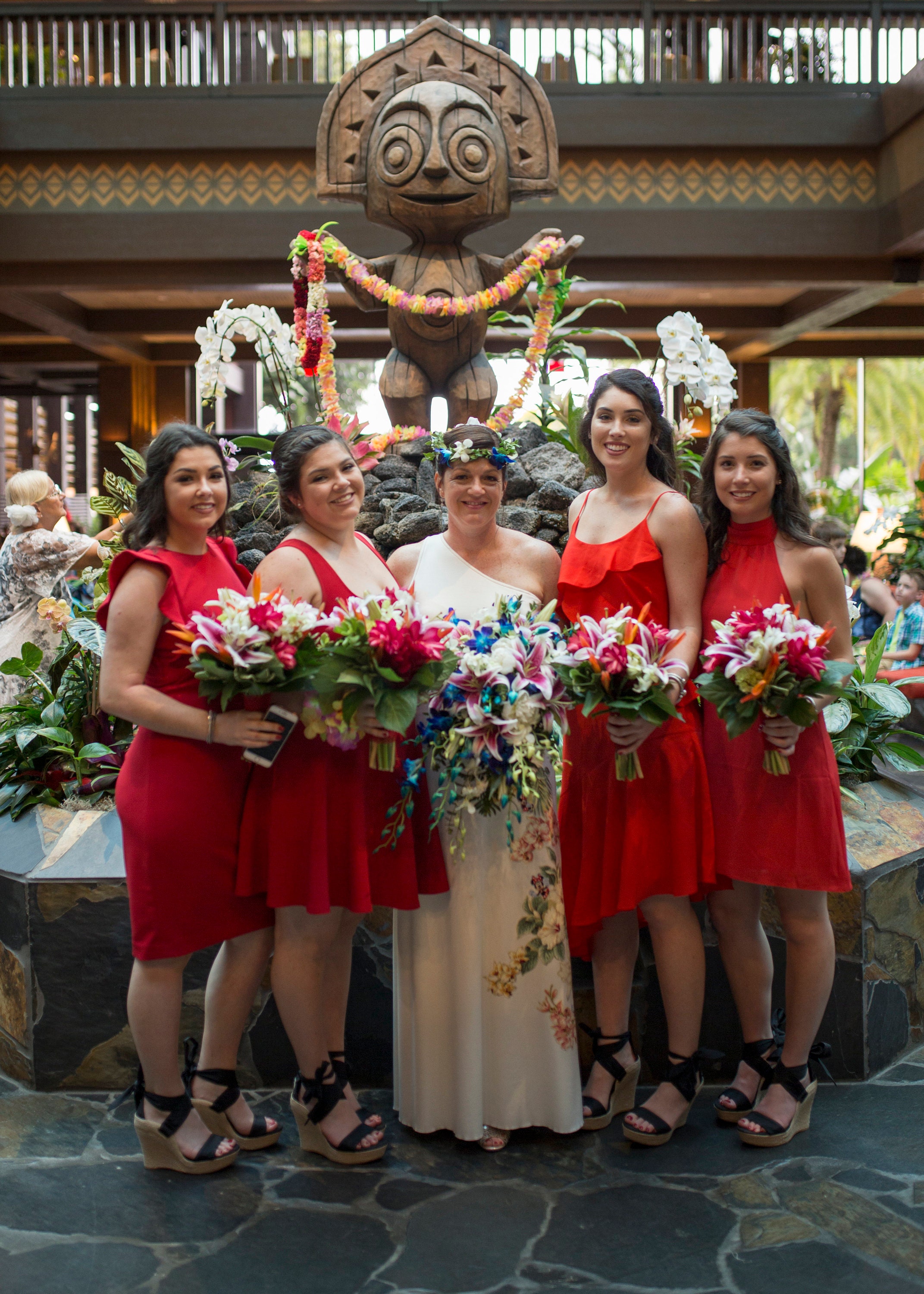 Where did you plan your destination wedding ?
Shades of Green, Disney, Lake Buena Vista, Fl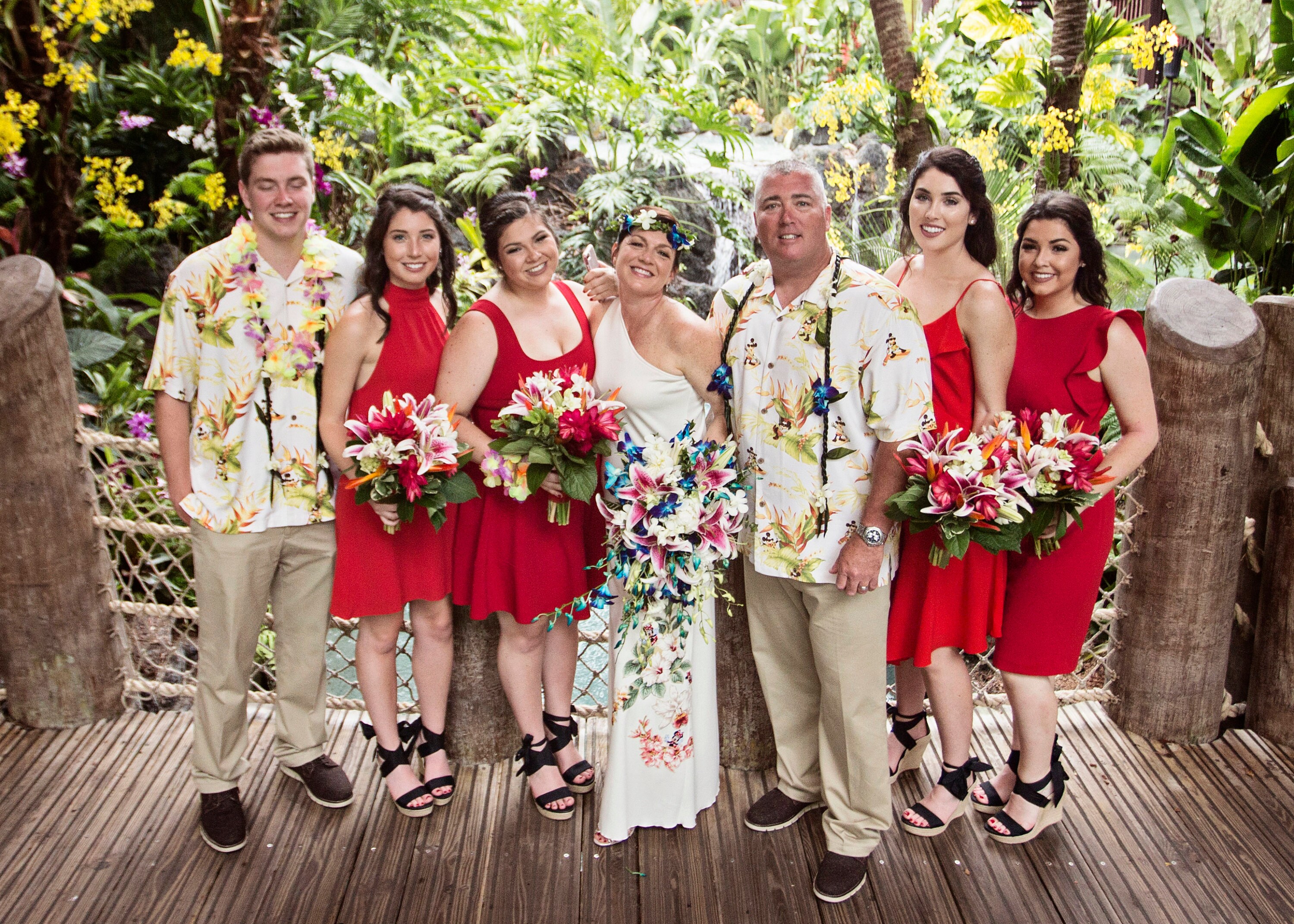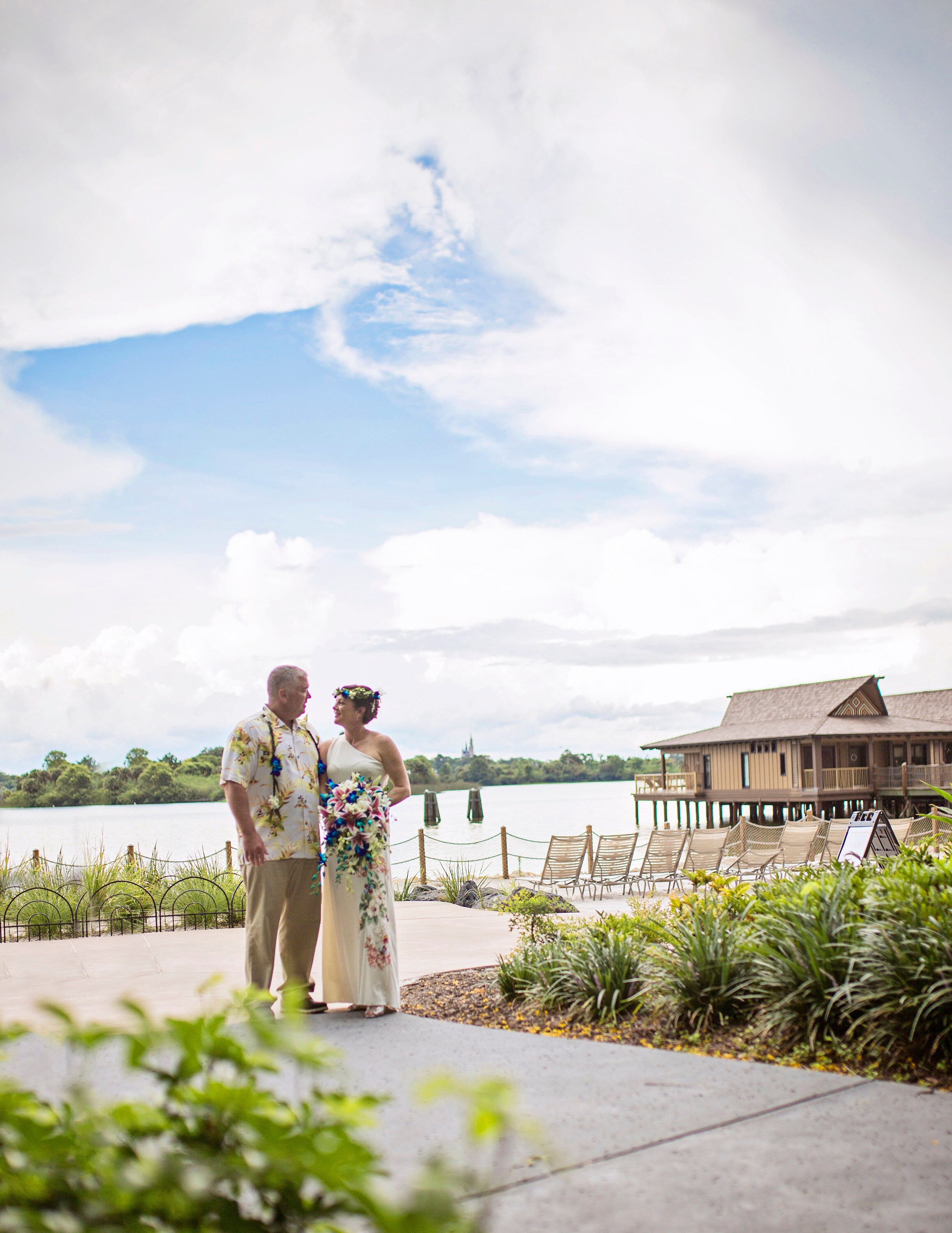 Why did you choose IshKabibbles for your wedding dress?
I was looking for a Hawaiian themed gown and fell in love with the look of the one shoulder dress. It just got better after talking with Kristin !
Venue: Shades of Green, Lake Buena Vista , Fl www.shadesofgreen.org  
Flowers: Kissimme Florist www.kissflowers.com 
Photography: Nicole Ami Photography www.nicoleamiphotography.com 
Cake: It's Tasty Too!  www.tastytoo.com 
Wedding Planner: Tami Seybert, Winter Park Wedding Designs www.winterparkweddingdesign.com 
Hair & Makeup : Bella, Magnolia Spa at Shades of Green 
Officiant: Rev. Kevin Knox (Rev. Kev) www.abeautifulceremony.net