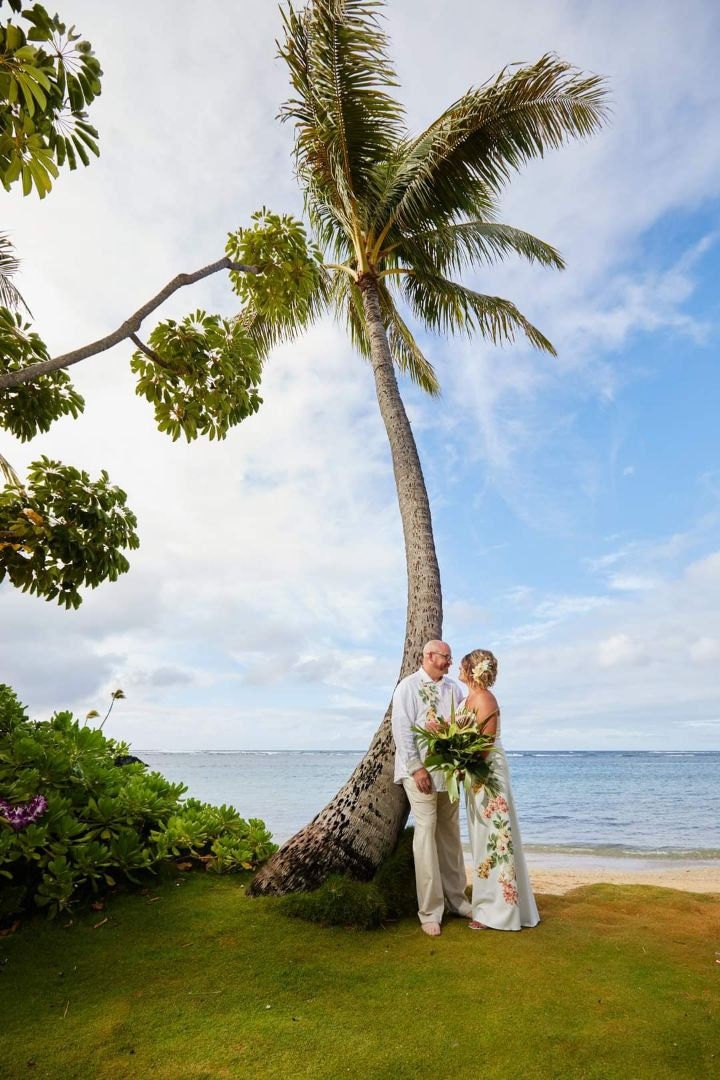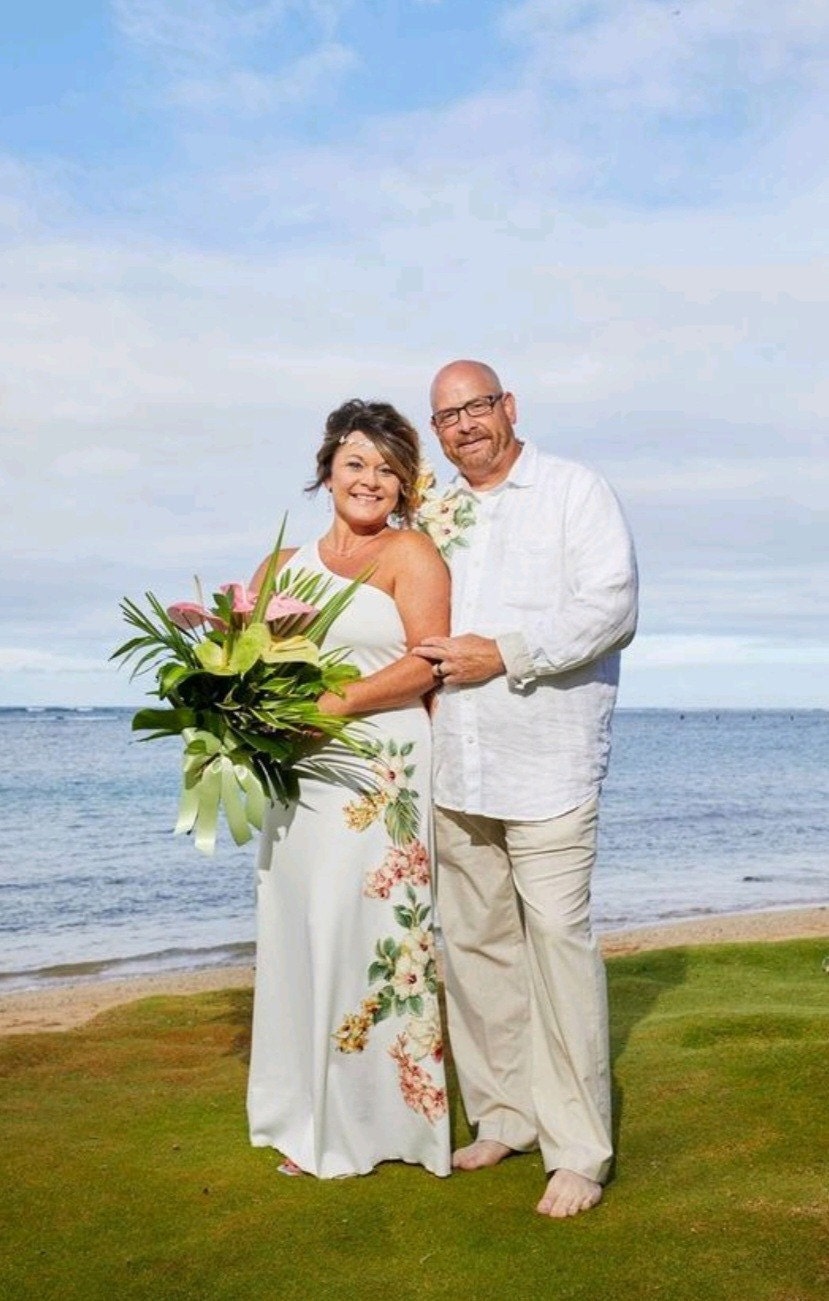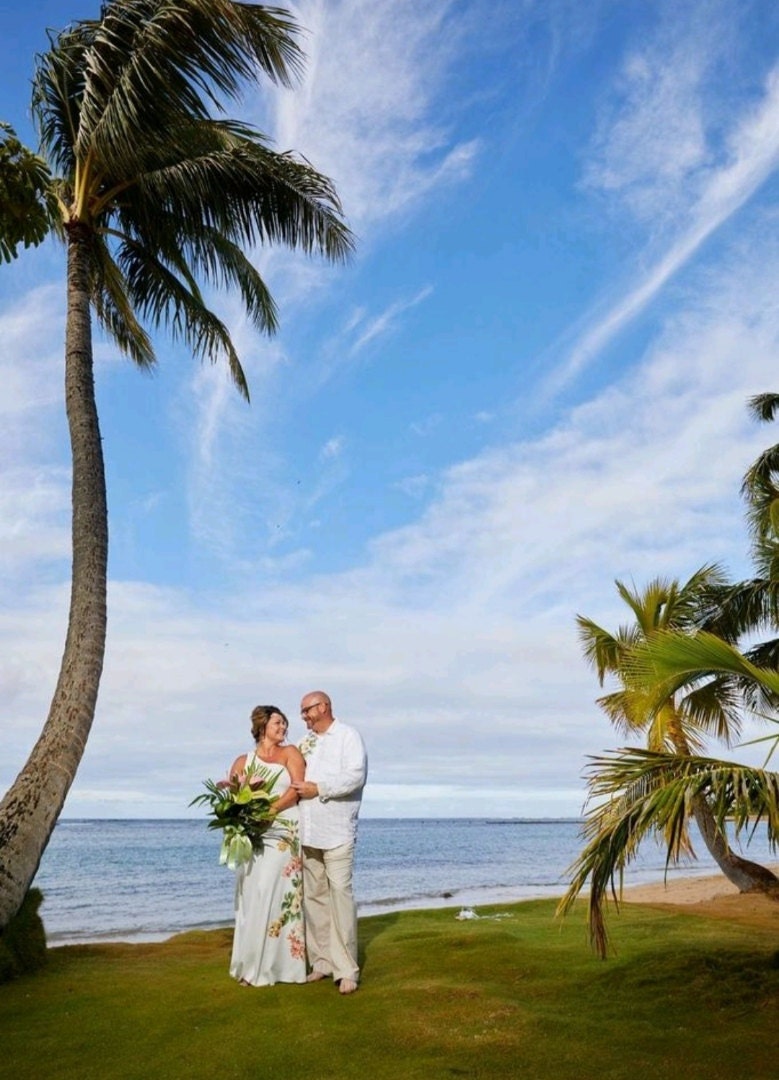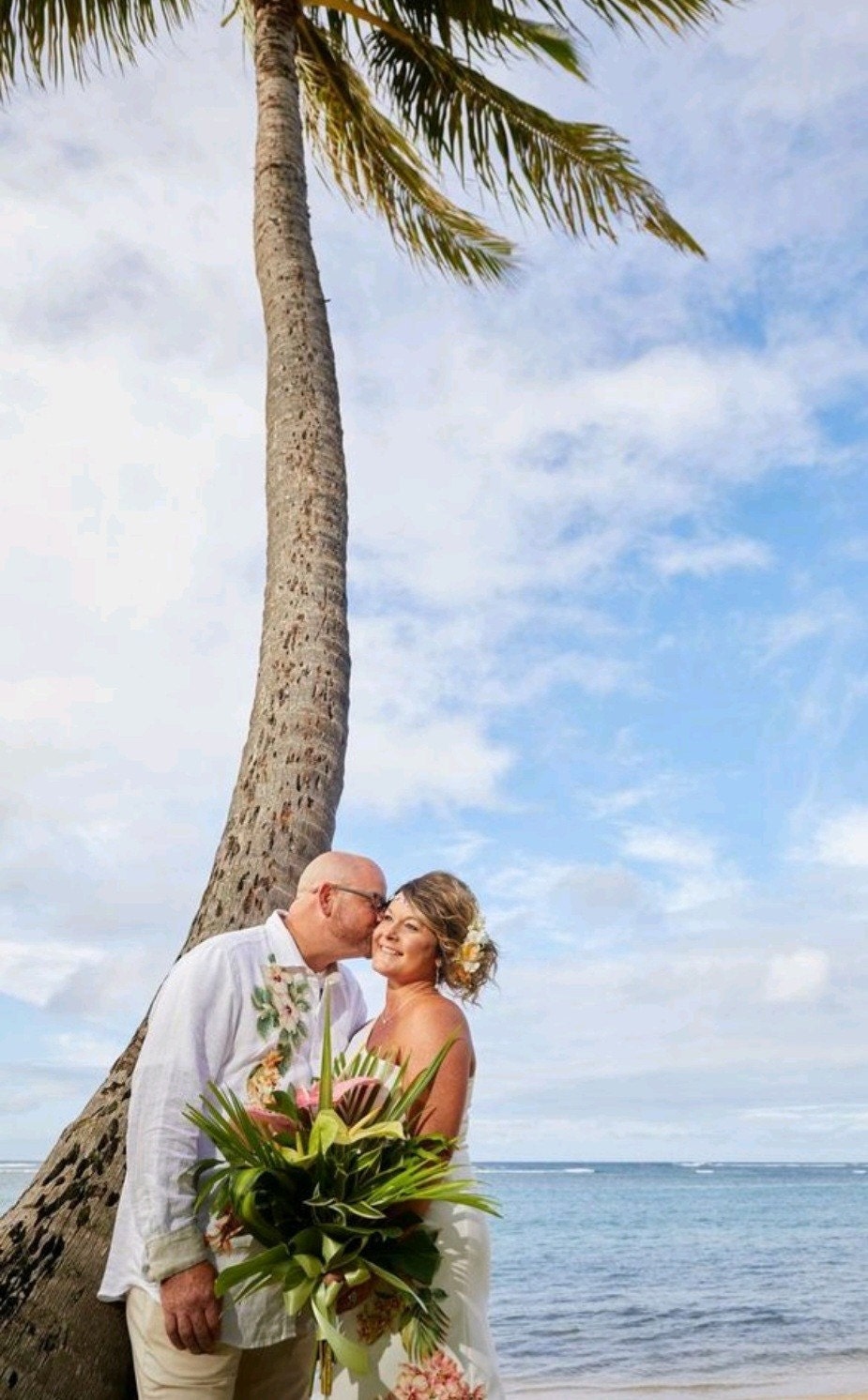 Jessica & Donnie
                                                             7-4-22
                                            Kahala Beach , Oahu Hawaii
Wedding Planner : Islander Weddings  Hawaii Beach Wedding Packages & Vow Renewals (islanderweddings.com) 
It was such a honor to make Jessica's dress for her special day. I even had the pleasure to applique matching flowers to the grooms top. They both looked absolutely perfect for their Hawaiian Beach Wedding!
 Each dress is made to order and this classic on shoulder wedding dress was perfect for her beach wedding. The fabric drapes loosely over her curves and creates a look of effortless beauty. Made from an white stretch fabric that's not to clingy and not to heavy, it's just perfect. The dress is fully lined .
The tropical flowers on the side of the dress are hand cut from Hawaiian fabric. After the flowers have been hand cut, they are then sewn to the dress using a stitch that is less than 1/8 wide. This process is tedious, but ensures a beautiful look for their special day.
Traveling? The material the dress is made of travels very well and packs easily for a destination wedding. If you would like a custom gown for your beach wedding please contact me kristin.ishkabibbles@gmail.com